We may receive compensation when you click on links to products from our partners.
Change the world
Across the nation and the globe, millions have dedicated years to rewarding, well-paying jobs, diligently saving for the future. Now, however, they seek a divergence from their established paths, driven by a desire to pursue their passions. Some are drawn to the thrilling domain of entrepreneurship, and eager to embrace new, demanding careers. Others yearn for a simpler existence, one where they can traverse the globe, gaining insights into diverse cultures and lifestyles. Still, others are inspired to contribute to meaningful change in the world. These invigorating second acts, known as encore careers, are becoming an increasingly popular trend.
Encore Careers Overview
Recognizing the Shift: Understanding the transformative nature of encore careers.
Entrepreneurship Excursion: Embracing the thrilling domain of start-ups and business ventures.
The Simplicity Search: Yearning for a simpler life that offers a global perspective.
Making a Difference: Inspired endeavors to contribute to the world's positive change.
Planning the Pathway: Exploring numerous routes to your desired encore career.
Teaching Transformation: Harnessing your expertise to impart knowledge and mentor the next generation.
Vocation Vacations: Sampling exotic jobs during vacations to find your new passion.
Mentorship and Tutoring: Opportunities to guide and support young minds in various communities.
Preparation and Prudence: Ensuring financial stability before venturing into your encore career.
Family's Footing: Securing the support of your loved ones in your encore career journey.
As they undertake this transformative journey, these individuals are not just redefining their professional identities, but also their lifestyles. Transitioning into entrepreneurship often involves immersing oneself in a world of innovation and risk-taking, giving rise to an exciting and dynamic daily routine. Those who choose to adopt a simpler way of life may find themselves exchanging office walls for panoramic vistas, their schedules no longer bound by the traditional 9-to-5 grind. And those committed to making a difference find their days imbued with a newfound sense of purpose and fulfillment. In this modern era, encore careers are not just about making a living; they represent a profound reshaping of life's rhythm and direction.
What kinds of options do people pick?
Creating an encore career offers a plethora of pathways. Your chosen route will largely depend on your aspirations. Certain organizations are available to provide guidance and placement assistance, whereas in other instances, you might need to blaze your own trail.
If you're in the process of choosing a career or are perhaps contemplating a change, then selecting an occupation that's always going to be in demand is a smart choice. Which industries are always going to need able and qualified candidates?
Click To Tweet
If you possess a passion for teaching, backed by relevant educational or professional experience, organizations such as Now Teach can be of immense help. They identify schools experiencing a teacher shortage and pair them with seasoned professionals desiring a career switch that allows them to make a meaningful impact. The Now Teach website showcases stories of individuals from diverse professional backgrounds, including astronauts, CEOs, diplomats, and corporate engineers, who have transitioned to teaching roles within England's educational system.
Numerous other alternatives are also available. For instance, Vocation Vacations is an innovative job platform that pairs retirees with unique roles they can explore during their holidays. Options range from brief stints in fields like fashion design and inn-keeping to TV journalism. Additionally, organizations like Experience Corps and Encore.org assist individuals in discovering opportunities within various communities to mentor or tutor the youth. Volunteer Match, true to its name, connects you with organizations in need of voluntary services.
"Nowadays, there's more data than ever on what makes a job good, great or the best. And in our hyperconnected world employees have instant access to online tools that empower them to share exactly what it is that they like or don't like in a job or company. These raves (and, at times, rants) help others identify what their best job could be, and where they might find it."
An encore career transcends the quest for a mere pastime to earn some extra income during retirement. Rather, it represents the choice of mature individuals, rich in knowledge and experience, who aspire to utilize their skills in a meaningful way. With possibilities ranging from providing midwifery services in underprivileged villages to offering free surgical procedures and nursing care, there are myriad ways to contribute positively to society.
Is an encore career right for you?
If you're energized by the prospect of a new career, it's vital to explore your options carefully. Primarily, you need to ensure that you're well-prepared. Not all encore careers guarantee a steady income, a crucial consideration during retirement.
In numerous instances, you might have to invest in further education and training. If any funds remain in a child's 529 college savings account, these could be redirected toward your personal development.
Additionally, it's essential to ensure that all your debts are cleared and seek assistance to improve your credit score if necessary. Lastly, it's crucial to ascertain that all family members are on board with your decision to embark on a new professional journey.
In conclusion, embracing an encore career signifies not merely a professional transition, but also a lifestyle revolution. It's a journey of transformation that demands careful planning and preparation, yet promises immense personal fulfillment. Whether it's through entrepreneurship, globetrotting, community service, or teaching, these second acts pave the way to a rewarding and meaningful existence beyond traditional retirement. Remember, it's never too late to unleash new horizons and redefine your life's path. Embrace the challenge and let the lifestyle revolution of job transition be your guide to a more fulfilling and adventurous tomorrow.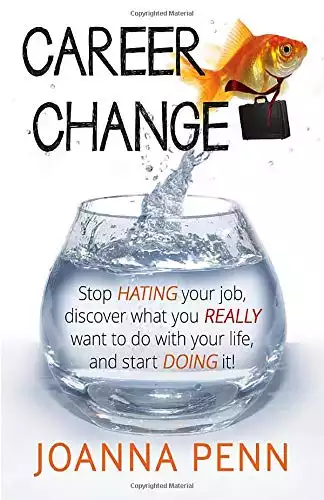 Career Change: Stop hating your job
This book will take you through understanding the way you feel now as well as how to improve your current situation immediately so you can create enough space to work on breaking out and doing what you truly love.
Buy on Amazon
We earn a commission if you click this link and make a purchase at no additional cost to you.
12/09/2023 07:15 am GMT