We may receive compensation when you click on links to products from our partners.
We all have the odd day when work doesn't feel great or exciting, or much fun at all. But what if you feel like that about your job every single day, when you feel that what you do is getting you nowhere and doesn't inspire you at all? Recognizing that you've reached a sticking point in your career is the first step to doing something about it. Then you can take different actions to fix the problem and move on.
Decide What The Problem Is
A survey by the Conference Board has been asking Americans if they are happy at work for decades now. Results from recent years aren't very encouraging, as 52.3% of us are unhappy in our work. Still, it's easy to say you're unhappy in a particular job, but sometimes it's not so easy to pinpoint why. Perhaps the job itself is ok, but you have a problem with a particular colleague or the way the company is run. Maybe you like your co-workers but can't stand the daily commute that it takes to get you to and from work. You might have an unreasonable manager, who puts pressure on you with unreasonable deadlines.
Recognizing that you've reached a sticking point in your career is the first step to doing something about it. Then you can take different actions to fix the problem and move on.
Click To Tweet
Putting your finger on what is making you feel unsatisfied is the first thing you need to do. Then you can work forward from there. If the problem isn't an obvious one, then it may be worth trying some more offbeat solutions may do the trick. For instance, try describing your ideal job to a friend – you'll end up focusing on the parts of your job you're unhappy with at some point.
It's Not You, It's Your Job Search
It's Not You, It's Your Job Search distills two decades of career coaching into 43 super-practical, achievable job-search tips that.
Buy from Walmart.com
We earn a commission if you click this link and make a purchase at no additional cost to you.

Another great idea is having a clairvoyant reading to discover what's most important to you. People use a session with a clairvoyant to look at all kinds of different aspects of their lives, and it's amazing what insights can be drawn out during a psychic reading. Although it may seem an unusual way to approach your career planning, it could be an enlightening one.
Improve On What You Already Have
If you're feeling like you should be progressing in your current role, don't wait for someone else to get you moving onwards and upwards. Do it yourself, by volunteering to take on assignments above and beyond your usual role. Not only will you give yourself a personal challenge, but you'll be demonstrating your can-do attitude to your manager. At the same time, put yourself forward for training courses that will give you the required skill sets to get that next promotion.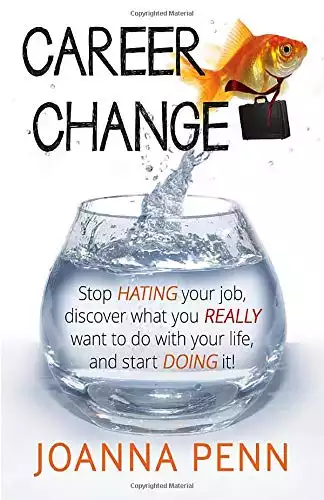 Plan Ahead For The Change You're Looking For
With some jobs, though, the only way to move away from that feeling of stagnation is to leave. If that's what you've decided to do, take your time to thoroughly research your next move. Handing in your notice without a plan is definitely not the best way forward. Once you've made the decision to leave, focus a small amount of time each day to planning your next career move.
Get a feel of what opportunities are out there, which ones appeal to you and whether you have the right skills for the roles you're looking at. If you haven't got those skills, make use of training opportunities in your current job to make sure you have more to offer your next employer when you file a job application and (hopefully) land that interview.
Be Prepared
While you're looking for appropriate positions to apply for, make sure you're fully prepared should an opportunity suddenly present itself. Of course, the first thing you need to hand is a CV that will impress any potential employer, ready to email or print out with minimal changes to fit a particular application.
But don't forget about your online presence. How recently did you update your LinkedIn profile? Does it tally with your CV details? The likelihood is that potential employers will also research your social media presence, so make sure any tweets you make are appropriate (including historical ones) and ensure that what you have visible on Facebook is what you'd be happy for them to see.
Best Resources

However carefully you plan your next career move, you aren't guaranteed to get the first new job you apply for – or any subsequent one, for that matter. The job market is a highly competitive one and it's likely that you may not even get asked for an interview or selected after you have one. Accept the possibility of rejection, and be willing to keep trying. One day everything will fall into place, and you'll be offered the right job to move you out of that career rut!