We may receive compensation when you click on links to products from our partners.
Life is all about evolving and constant change. Whenever we're on the lookout for a new job, we have to find the appropriate reasons. Sometimes it's not so straightforward, we end up falling into a career that provides us with a salary, so we feel inclined to stay with it, for fear that there's nothing else out there. But when we get bored with this job, it's time to change our career, not just so we feel happier in what we do, but also, to find something that provides the appropriate perks. Navigating a career change can be challenging, yet how can you steer toward success with certainty?
Success Strategies
Self-Reflection: Understanding Personal Passions and Strengths
Market Research: Identifying Key Industries and Roles
Networking: Building Connections in Your Desired Field
Upskilling: Acquiring Necessary Skills and Credentials
Resume Revamp: Highlighting Transferable Skills and Experiences
Cover Letter Craft: Telling Your Career Transition Story
Interview Preparation: Anticipating Questions About Career Change
Building Confidence: Overcoming Fear of Change
Patience & Persistence: Keeping Motivated During Transition
Post-Transition Success: Adjusting to Your New Career
Look At Your Skills And Values, How Do They Compare With Your Chosen Career?
We select careers that spark a certain passion within us. However, it's essential to recall the multi-faceted reasons behind our choices. Sometimes, the ideal career isn't necessarily about our desires but about finding the role that best suits our abilities.
Pivot with power! Master the art of career transition with our proven success strategies. Discover your best fit, overcome fear, and land that dream job. Your new journey starts here! #CareerChange #SuccessStrategies https://bit.ly/3OT2Vus
Click To Tweet
Researching Around The Industry
It's always a good idea to get an overall impression of what a specific industry is like. If you are interested in going into accounting, you can look at accounting career salaries, but also how the industry nurtures and supports its talent, as well as other sorts of careers involved within accounting. That is the most important thing to think about, you may think that you want to go into one specific job role, but if you want that, it will take a long time to get to it, as such, you can research around the industry, and find another way in, and you may very well be surprised that the other point of entry proves to be more satisfactory.
Look Before You Leap
We can believe that going from one career to another is a clear-cut decision, but it's about putting the stops in place. You may think that leaving your current job will give you the motivation you need to go into a new career, or at the very least, start at the bottom rung of the ladder. But the better approach is for you to gradually find your feet. This means undertaking various online courses in the evenings, as well as looking for honest opinions of the industry, but, in addition to this, ensuring that it's the right choice for you. We can choose a career thinking that it will solve all our problems, but this may very well unearth a whole collection of new problems.
Learning Links
CareerAlley links to our learning resource partners.
Learn New skills
We earn a commission if you click this link and make a purchase at no additional cost to you.

"Whether you want to explore new challenges within a career interest or to experience something new and exciting outside of your current career scope, you have options. Here are seven suggestions for potential career opportunities to influence your switch." – A New Path in Life
Many people make a successful career transition. But it's not something to be taken lightly. To ensure that it's a successful one, financially and professionally, you have to navigate the path carefully. But in addition to this, you should also think about why you're doing this. If you do it for the wrong reasons, you could end up looking for a whole new career trajectory in a few years' time. Many people have made a switch in their careers, and it's been the best thing they have ever done. Make sure you evolve.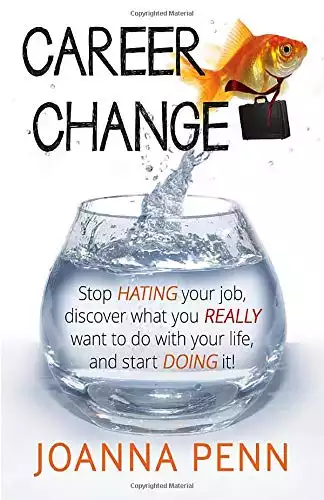 Career Change: Stop hating your job
This book will take you through understanding the way you feel now as well as how to improve your current situation immediately so you can create enough space to work on breaking out and doing what you truly love.
Buy on Amazon
We earn a commission if you click this link and make a purchase at no additional cost to you.
11/29/2023 07:51 am GMT