We may receive compensation when you click on links to products from our partners.
It is the pivotal moment in the film Witness, when Harrison Ford's cynical cop finds solace in the barn-raising sequence, working with his hands, collaborating, gaining the trust and respect of his peers, and reveling in a job well done. It is a lifetime away from his previous existence.
The scene has such powerful connotations. Many workers also feel fed up with their current occupations. Like an itch, they can't scratch, a voice tells them there must be more to life. Perhaps it is time for a career change.
The job market for plumbers, electricians, and mechanics has experienced a resurgence in recent times. Skills are always a necessity, regardless of the economy. The public needs those skills for the jobs they are not qualified to do themselves.
Are you ready for a change?
If you are thinking of acquiring a trade, then be prepared for some tough challenges. Tradesmen may not be required to earn university degrees, but apprenticeships can be just as demanding. There may be years of essential theory and practical studies before you can qualify as a technician. These hours are essential in order to provide the basis for lifelong careers.
The job market for plumbers, electricians, and mechanics has experienced a resurgence in recent times. Skills are always a necessity, regardless of the economy. The public needs those skills for the jobs they are not qualified to do themselves.
Click To Tweet
A successful tradesman can earn as much or more than a university graduate and the potential for increased job security is often a deciding factor. By updating their skills and staying abreast of government guidelines and new technology, specialists can charge accordingly for their services.
Switch On
Becoming a tradesman has many advantages. When the recession hit, many white-collar workers found their skills were no longer relevant but tradesmen were still in demand. There are additional benefits. People respect the skills that tradesmen possess because they provide an invaluable service to society. There is stimulation from the variety of jobs their work entails, which can include residential, commercial, and industrial projects.
It may be physically hard work, requiring common sense and practical intelligence, but tradesmen also enjoy being able to see a job through from beginning to end, without feeling they are just another cog in the machine. Eventually, they can satisfy themselves that they have acquired a skill that will bring benefits for the rest of their lives.
That light bulb moment
If your problem is wondering whether you have job satisfaction then ask yourself: Is it your job that is making you unhappy or is it your career? This is a massive decision. People who decide to change careers are not looking for more of the same; they want to do something completely different with their lives while focusing on strengths they have acquired over time.
It is advisable to investigate the day-to-day components of the job. Unearth the most undesirable aspects of the job, and then ask yourself if your heart is still in it. There is little point in opening a bicycle shop if you don't like fixing punctures. Chances are, you will spend a lot of your time doing just that.
Find your passion.
Focus on your strengths.
Network and do your research.
Know the requirements and go out and get them
Portray your background in a positive manner.
Plan ahead.
Choose the right career.
Do not expect instant success.
Be realistic about your salary.
Reality Check
Electrician jobs may seem like they are recession-proof but they are not. Electricians have been hit by scaling back in the construction industry just like other trades and competition is fierce. Although it is true that homes and businesses always need electricians, the industry is constantly updating the requirements needed to be a 'competent person' or a business qualified to carry out the necessary work. There will be exams to pass. These will cost money and time when you could be working, so make sure the course is industry-recognized.
Use the Summit Skills website to help you investigate the opportunities in your region of the country. Make sure you are not retraining to be a plumber in Cardiff when the best prospects are available in Leeds.
Embrace Change
There are plenty of positives. Putting your money into a career change demonstrates to employers that you are committed. The building trade is founded on trust, so you need to build up a good working relationship with your contacts.
Get your pitch right and suggest you start at beginner rates. You may have to start as low as £10 per hour, otherwise, employers won't believe you are ready to get stuck or know whether you can handle yourself when the going gets tough.
Changing your career is a daunting experience and not to be lightly undertaken. However, choosing a career as a tradesman is not a decision you will regret.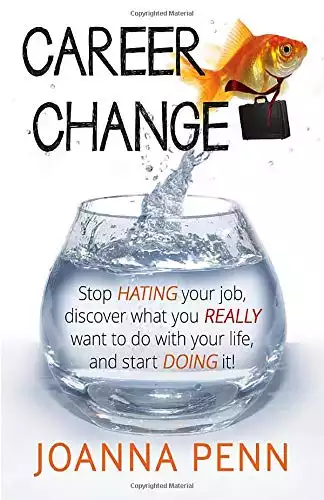 Career Change: Stop hating your job
This book will take you through understanding the way you feel now as well as how to improve your current situation immediately so you can create enough space to work on breaking out and doing what you truly love.
Buy on Amazon
We earn a commission if you click this link and make a purchase at no additional cost to you.
09/28/2023 03:36 pm GMT