We may receive compensation when you click on links to products from our partners.
The IT industry is booming in the US, with the pandemic being the driving force. Businesses need help with digital transformation right now, so demand in the technology landscape is high. Not surprisingly, young entrepreneurs are keen to explore the opportunity. If you want to jump into entrepreneurship right after college, this may be your chance. The idea of setting up an IT startup can get you the success you dream of. But you have to gear up to stand apart in the competitive landscape and sustain through the startup challenges. Here are the best tips to set up an IT startup right after college.
Consider the Following Factors:
Unique Value Proposition: Clearly define your unique value proposition and how your startup will solve a specific problem or fulfill a market need.
Market Research: Conduct thorough market research to identify your target audience, competition, and potential opportunities for growth.
Business Plan: Develop a comprehensive business plan outlining your goals, strategies, financial projections, and operational processes.
Funding and Resources: Determine the funding and resources needed to launch and sustain your startup, including identifying potential investors or securing loans.
Team Building: Assemble a talented and dedicated team with the necessary skills and expertise to support your startup's vision and goals.
Technology Infrastructure: Set up a robust and scalable technology infrastructure to support your IT services and ensure smooth operations.
Legal and Regulatory Compliance: Familiarize yourself with legal and regulatory requirements specific to your industry, such as data protection and privacy laws.
Marketing and Branding: Develop a strong brand identity and marketing strategy to effectively promote your startup and attract customers.
Customer Acquisition: Implement customer acquisition strategies to build a strong customer base and establish lasting relationships with clients.
Continuous Learning and Adaptation: Stay updated with the latest industry trends and technologies, and be prepared to adapt and iterate your business strategies as needed.
Start with the right offering
Although the demand in the tech sector is high, success boils down to starting with the right offering. Find your niche, identify your target audience, and understand its pain points to get the right start. If you can offer a product or service that addresses their pain points, there are good chances to succeed. It is equally crucial to analyze your competition to create an offering better than theirs.
Win investor trust
A startup requires money to get on track, but you may not have it when fresh out of college. Consider finding investors and winning their trust to get the funds you need. A robust product offering gives you a good start. But you must have a viable business plan to gain their trust in your offering. Avoid pressing too hard for funds, and be ready to begin on a shoestring budget.
Consider outsourcing model
IT startups need diverse teams to work on different projects. When you start young, hiring and managing a team of experts can sound daunting. But you can consider running your business on the outsourcing model to address the challenges of low budget and inexperience. Think offshore with Software Outsourcing Argentina as the country offers excellent tech talent on a budget. You can pick resources on the fly and deliver quality projects without spending a fortune.
The idea of setting up an IT startup can get you the success you dream of. But you have to gear up to stand apart in the competitive landscape and sustain through the startup challenges. Here are the best tips to set up an IT startup right after college.
Click To Tweet
Ask around
Networking goes a long way in fueling startup success, so make sure you build connections and ask around. As a college fresher, you can build a network without much effort. Connect with your fellow students and professors to get referrals. Social media platforms make a great place to show up and network with industry leaders. Attend events and get expert insights to take your IT startup in the right direction.
Find a mentor
IT is a complex field, and theoretical knowledge will not get you anywhere. You may be a brilliant STEM student, but things are different when you step into the entrepreneurial space. You can make the journey smoother by finding a mentor to show the way ahead. Look for an industry leader with solid experience and a hands-on understanding of technology. You can find one in your college or seek help in your professional network.
Our Pick

Becoming an entrepreneur right after college sounds challenging, but you can succeed with the right mindset. Follow these tips to make it big in the IT landscape.
Author Bio:
Hailey Walker is an experienced writer, she loves to write articles about business tech. She has been working in Submitcore for 5 years. With her content, she aims to impart information about Business and Technology.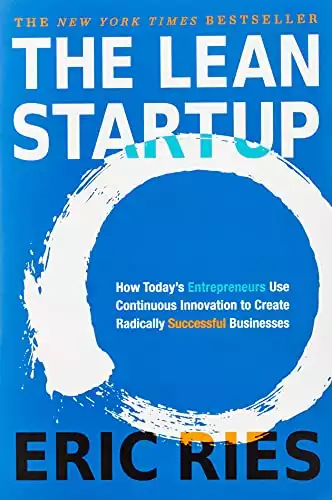 The Lean Startup
This book is a must-read for entrepreneurs and business leaders looking to launch a successful startup.
Buy on Amazon
Buy on Walmart.com
We earn a commission if you click this link and make a purchase at no additional cost to you.
12/03/2023 01:26 am GMT